Upcoming Events for Little Nomad
Little Bundle Book Launch and Happy Hour with Carly Walker 
November 15 6:00pm
Richmond has so many incredible makers and we're proud to carry some of them in our shop. Our latest RVA maker is Carly Walker. She created a modern, thoughtfully designed baby memory book called the Little Bundle Book. We'll be celebrating the launch of carrying this great product in store with a fun little happy hour. Adult beverages and light snacks will be served plus Carly will be with us to talk about her book!
The Brunch Market Holiday Series at Lunch.SUPPER
November 18, December 2, December 9 and December 16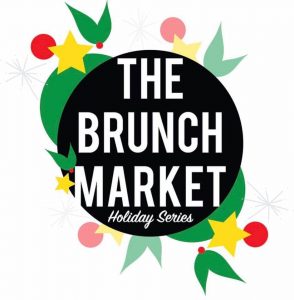 The Brunch Market Holiday Series is kicking off on November 18th from 11-4 at Lunch and Supper in Scott's Addition. Biscuits (and a vegan special!), brunch bar, music, shopping, and holiday specials all season long. As always, this is a family and dog friendly event.
ChristkindlMarkt at Blue Bee Cider
  December 7 12:00-5:00pm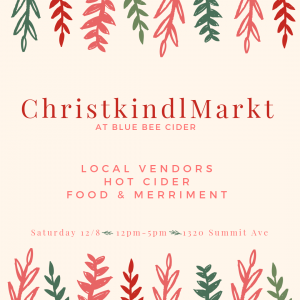 Blue Bee Cider's holiday shopping event returns with new vendors and new drink specials suited to the cold weather. Please join us on Saturday, December 8 from noon to 5pm to shop unique artisan gifts made by this merry and bring group. The event is child and pet friendly. No cover. 
Past Events for Little Nomad
Popsicles for Pits
May 4, 2018 5:00pm
Kids Yoga
February 17, 2018 10:00ma
Happy Hour
March 8. 2018 6:00pm
Food Drive
January 15, 2018